Here's a couple pics and a short video of our latest product: the Xaxxon Open Lidar sensor! It's a USB powered rotational laser scanner with open software and hardware, intended for use with mobile robots and simultaneous-location-and-mapping (SLAM) applications.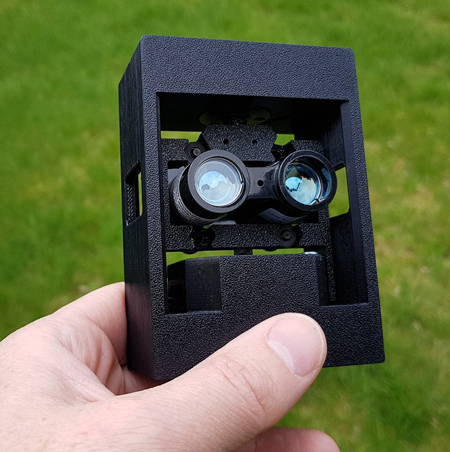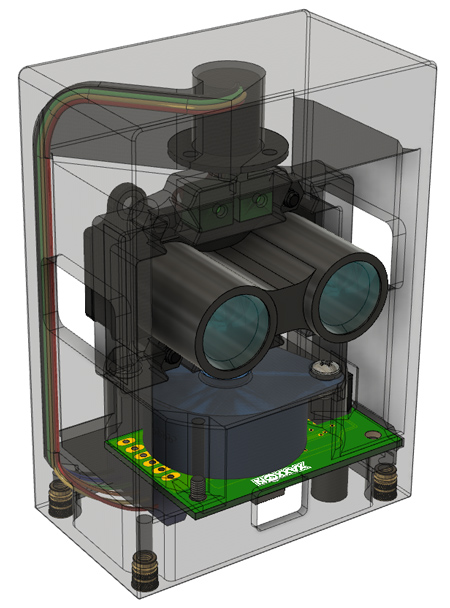 The sensor has a simple mechanical design, using the proven Garmin LIDAR-Litev3 laser distance measurement sensor, wired through a rotational slip ring, with stepper motor drive, two 3D printed frame parts, and an Arduino compatible PCB. Power and communication are delivered via USB cable.
Initial ROS drivers are up on Github, with dynamically configurable settings including:
-RPM (10-250, 180 default)
-Sample rate (up to 750Hz)
-Range limits (up to 40 meters, even in sunlight!)
We're working on adding this unit to our online shop now, with all the details, circuit schematics, and printed part STL downloads. It will be available as a fully assembled and tested sensor, and a 3D-print-your-own kit.
Of course, there is also an Oculus Prime accessory version in the works!