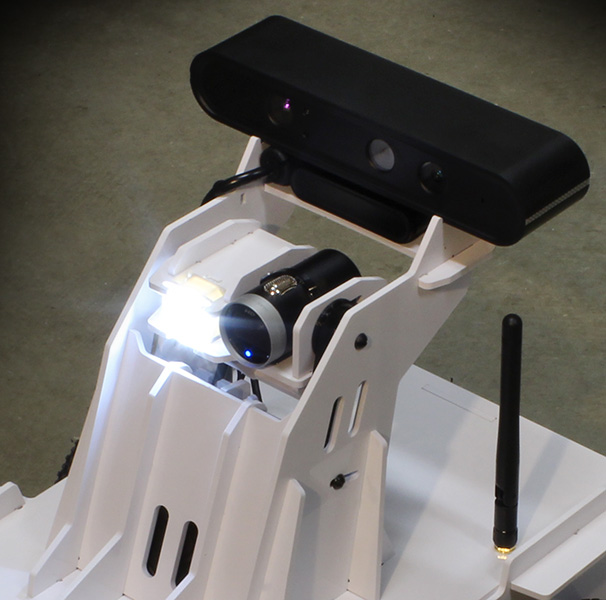 New stuff for 2016! First, all versions of the Oculus Prime Mobile Robot are now available with an optional CNC machined white ABS frame. All of Xaxxon's robot frames were previously being laser cut, but white ABS isn't practical to cut this way due to ugly heat discolouration. So, it's CNC milling for all 38 frame parts, which causes no burning and gives a cleaner, more accurate cut than laser.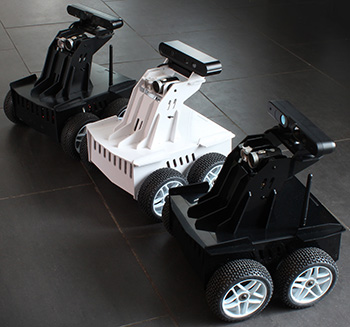 (zoom)
While we're at it, we're now milling the black frames as well! It's a more time-consuming way to do it, but we're able to hold unit pricing the same (thank you, plunging Canadian dollar).
Orbbec Astra
Next, we've finished testing the new Orbbec Astra sensor, and are now offering them with Oculus Prime upon request (there are a few Xtion sensors left in stock; once they're gone the Astra will be the standard sensor).
Orbbec's Linux/ROS documentation is still scarce, so it took a while to figure out how to get it working accurately with ROS navigation; but once set up, it performs just like the Xtion.