The latest 0.709 update to the Oculusprime Server Application includes the following enhancements:
Beta

ARM

/Raspbian support: should work with most

ARM

single board computers with at least 1Gb

RAM

, see setup notes
Optional Camera/mic capture via avconv/ffmpeg (enabled with setting 'useflash false')
Carpet auto-sense during navigation (sensed carpet will disable arc-turn mode)
Measured route distance added to navigation log
arcmovecomp setting added (use a lower value if arc turns are too wide)
Relaxed unnecessary power warnings, ignore no_battery_connected and no_host_detected
Wait for power board ping response while auto-docking (in case of board reset)
The full package is available on the downloads page, or existing clients can be auto-updated from the remote web browser UI:
MENU > server > check for software update

We're offering non-depth-camera systems pre-assembled and configured with Raspberry Pi, now up for pre-order! We're dubbing it the Oculus Prime Pi Explorer. Here's a rendering of a possible future decal option for that unit: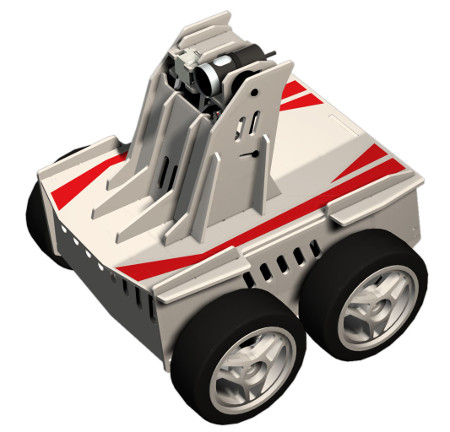 We haven't tried auto navigation on the Raspberry Pi 3 yet (with only 1Gb of RAM it may not work reliably without running part of the ROS navigation stack on a supporting PC). However, one of our customers has reported full auto-navigation functionality running on an Odroid XU4 single board computer, using an Xtion sensor.