RoboRealm Computer Vision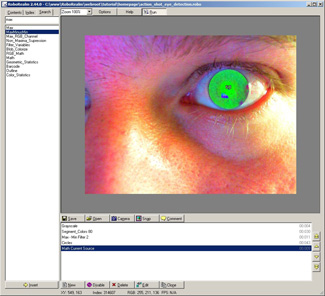 RoboRealm® is a software application for use in computer vision, image analysis, and robotic vision systems. If RoboRealm is installed on Oculus's laptop, it can be used instead-of or along-with the Oculus software, offering advanced computer vision programming capabilities.
Available at a
reduced price
if purchased with an Oculus ROV
RoboRealm software runs on Windows XP, Vista, and 7.
The
Oculus Module
included with RoboRealm software, provides direct access to the
ArduinOculus microcontroller
aboard the Oculus ROV.
Link to RoboRealm main website
Link to RoboRealm Oculus Module page